The Reiki Wellness Center of West Salem
A wellness center for body, mind and spirit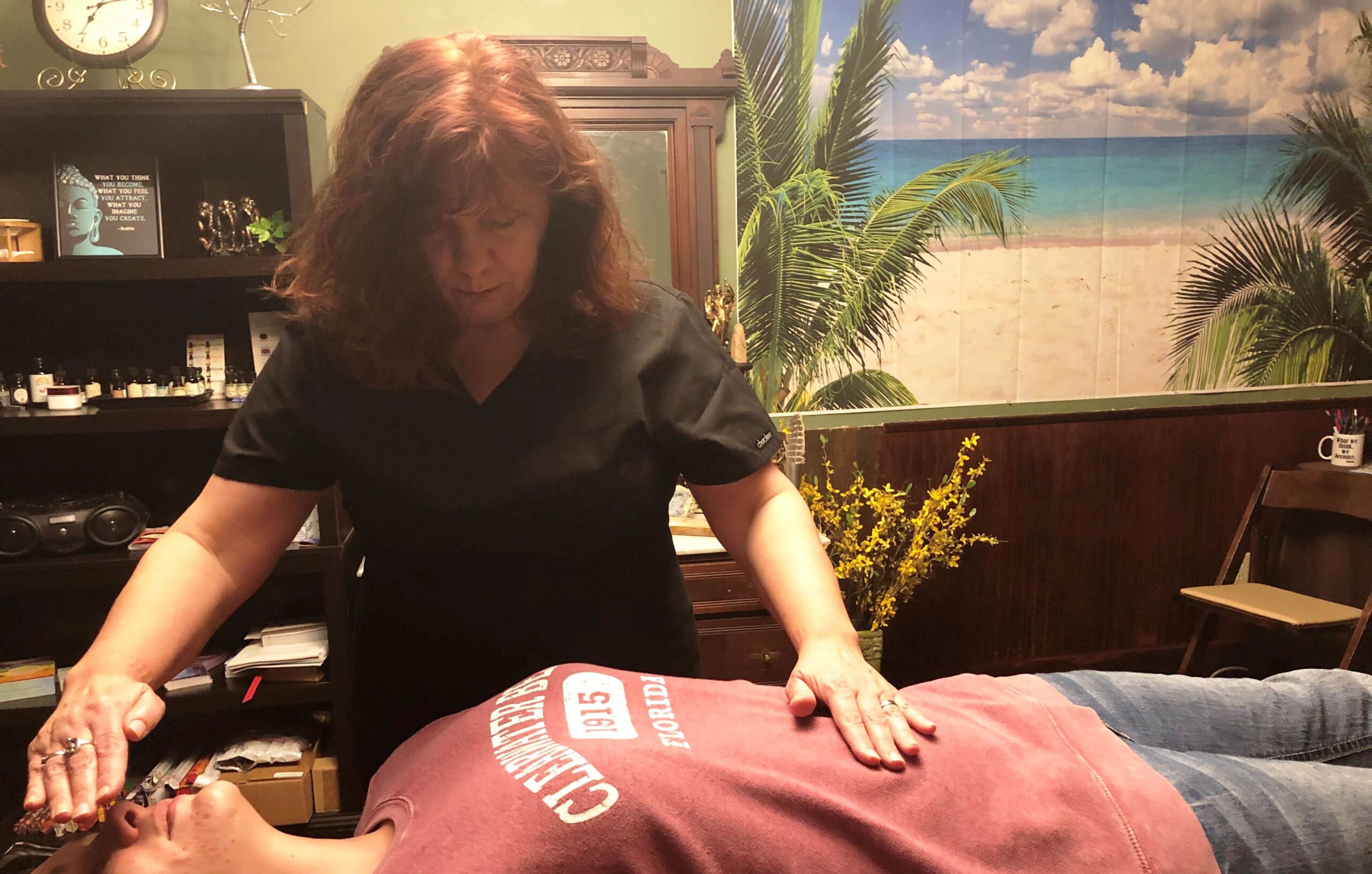 The Reiki Wellness Center is open by appointment Thursday through Sunday mornings. Reiki energy healing is a natural ancient therapy that everyone can benefit from. For optimum health, it is necessary to have a healthy balance of body, mind and spirit. Reiki treatments quicken the healing process for minor injuries and other physical pain. Reiki can reduce stress and promote psychological and emotional healing of anger, fear, sadness and other unhealthy feelings. Reiki is offered in more than 800 U.S. hospitals for pain management and stress associated with surgery, chemotherapy, radiation and other medical procedures. After being treated with reiki, clients are often calmer, more relaxed and feel restored.
We also offer a selection of crystal healing gemstones and jewelry.
Reiki works with natural lifeforce energy to open and regulate the seven main chakras (energy centers) within your own body and the aura surrounding your body. Just as your veins and arteries comprise the circulatory system for blood, chakras are the circulatory system for energy. Reiki is spiritual, but is not affiliated with any one religion.
During a reiki treatment, the client remains fully clothed while the practitioner, acts as a conduit for the reiki energy and uses appropriate touch for healing purposes throughout the body. Massage is not involved. Clients are guided through a short meditation to relax them while listening to soothing music throughout the treatment. This is a safe, secure, nurturing professional environment. Anything you tell your practitioner is confidential. The client's only responsibility is to be receptive to receiving healing in order for reiki energy to be most effective.
One hour chakra balancing and reiki energy healing treatment: $75
Call Brambleberry Winery at (608) 525-8001 and ask for Sherry to schedule a Reiki treatment. Office hours are Thursday through Sunday mornings. All appointments and cancellations must be made at least 24 hours in advance. You can also request a booking using the online booking form and you will receive a confirmation notice only after the appointment has been accepted.
"Welcome. I will meet you where you are in assisting and supporting you as you pursue your individual healing goals. At your appointment, I will lead you through a short guided meditation to relax you. I also like to incorporate application of essential and sacred healing oils, aroma therapy, crystal healing energy and prayer where appropriate during my reiki sessions.
"I am happy to help you, whether you just need to relax and de-stress or you want to dig deeper or are on a quest to heal and find your authentic self. Reiki can be a key to help you in your journey to self-discovery. Reiki can help you grow spiritually, help you open your heart, mind and soul to your own greatest and healthiest potential."
"I warmly welcome Reiki clients as well as Reiki students. I am passionate about training new Reiki healers. It is always a privilege to walk a portion of a student's Reiki journey with them."
Click here for more information about classes and education.