Private Farmhouse Rental
(Up to 8 guests)
Brambleberry Farmhouse
(Available for rentals through Oct. 6)
Brambleberry Farmhouse is located on the Brambleberry Winery estate. Sleeping up to 8 guests, Brambleberry Farmhouse is a great retreat for families, friends and girlfriend getaways. There is a fully-equipped kitchen for your use — just bring your own food. Breakfast is NOT included in the farmhouse stay.
While there are restaurants 7 to 9 miles away, you need not go out for dinner if you don't want to. The farmhouse has three bedrooms and a fourth room designated for sleeping. There are 2 1/2 baths to share, kitchen, dining/living room with outdoor grilling and picnic space. Grill is provided — bring your own charcoal. TV has local channels with DVD player.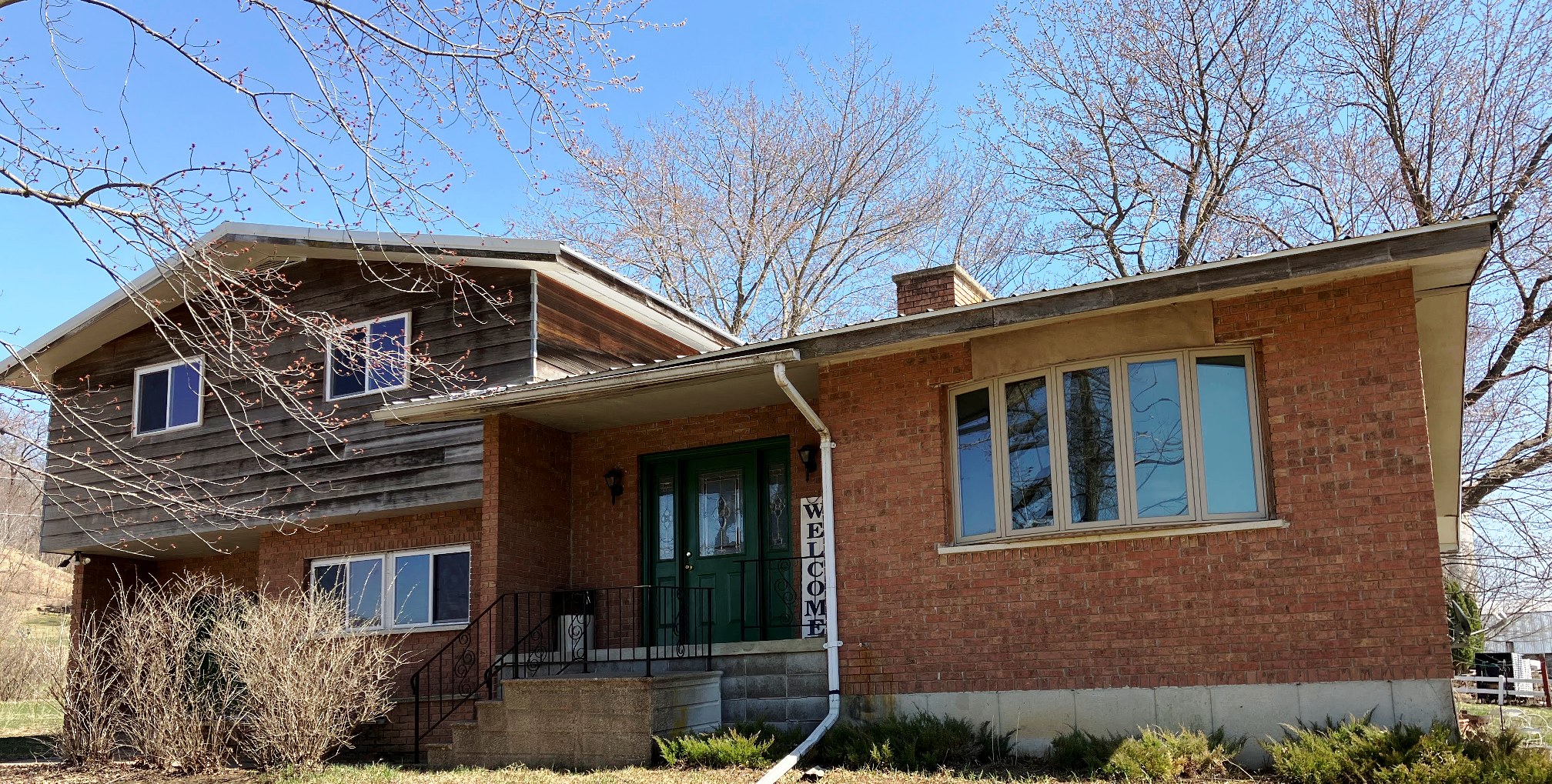 You are welcome to make use of Brambleberry's scenic walking trail — available only to our overnight guests.
The home is on three levels, so there are stairs to climb.
Because this house is listed for sale, we are only booking out four weeks. Gun deer season (Nov. 16 through 26) rates are $500 per night. Hunting is not permitted on the Brambleberry estate. We are one mile away from public hunting at Morgan Marsh.
Receive a free bottle of Brambleberry wine with your stay. Of course you will want to visit Brambleberry's winery during weekend hours.
Rates: $250 per night; 2-night minimum stay required. Add sales tax.
2 nights: $500 (plus tax)
3 nights: $750 (plus tax)
4 nights: $1,000 (plus tax)
5 nights: $1,125 (save $150, usually $1,250) (plus tax)
6 nights: $1,250 (save $250, usually $1,500) (plus tax)