Great wines … it's that simple
Brambleberry Winery is an artisanal craft winery located just 6 miles east of La Crosse and Onalaska in the friendly community of West Salem, WI. Our focus is on producing delicious wines from the best grape juices we can source from around the world. Eastblished in 2013 in Jackson County, Brambleberry has recently moved to 234 N. Leonard Street in West Salem. We're open Thursday, Friday and Saturday from noon to 8 p.m. and Sunday from noon to 6 p.m.
The owners — Chris and Sherry Hardie — both have Scottish and English ancestry. Brambleberry is the Scottish word for blackberry, which was the first wine we made about 40 years ago. We have thousands of blackberry plants growing on our farm, so the name was chosen for our home and former B&B inn that operated for 17 years. As a way of paying homage to our ancestral roots, a number of our wines have fun, whimsical names that depict scenery and characters you might meet in a medieval castle or village in the UK.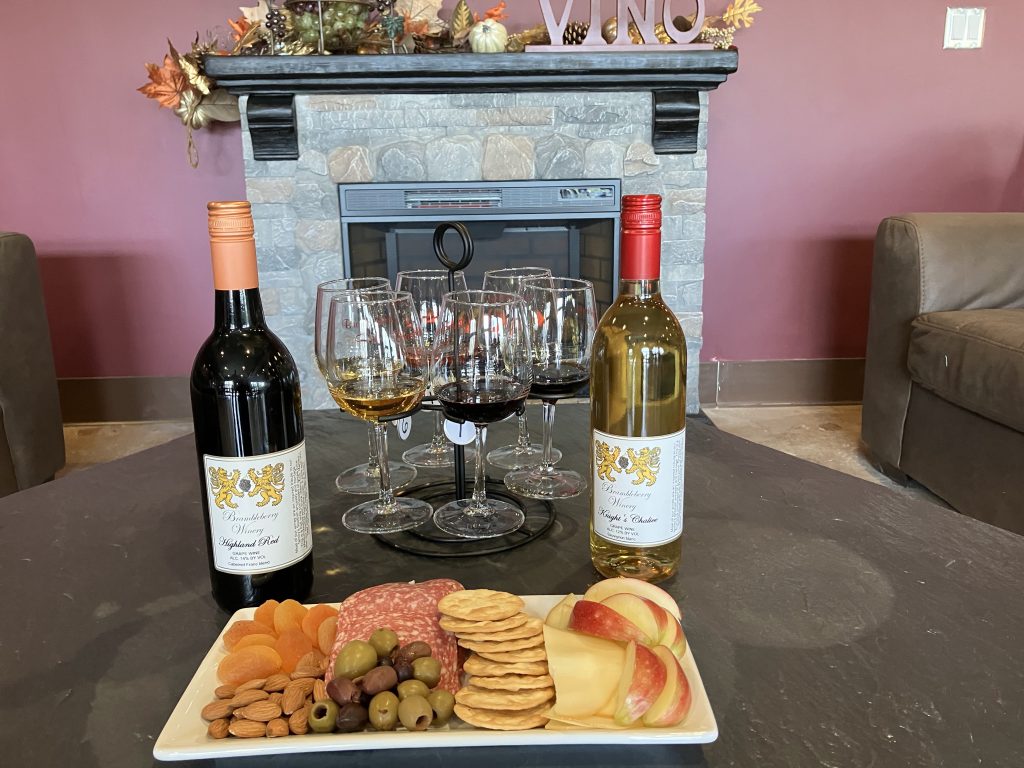 We make more than 50 delightful wines for you to enjoy at the winery or at home. Choose from 20 wines each week to enjoy by the glass or as a tasting flight. Choose from a guided tasting flight at the counter or a 6-sample flight to enjoy at the table with your friends. Our wine tasting menu changes weekly.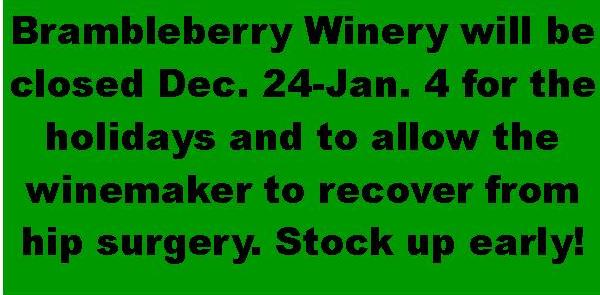 Brambleberry is perhaps best known for producing some of western Wisconsin's most delicious drier red grape wines, which are our passion. We feature cabernet sauvignon, merlot, pinot noir, corvina, sangiovese, carmenere, malbec, tempranillo and other red blends.
We also have lovely white dinner wines — chardonnay, sauvignon blanc, pinot grigio, gewurztraminer, riesling, sweeter riesling blends and a fruit-forward moscato.
Our popular sweet — but not TOO sweet — fruit wine blends feature the fruits of raspberry, apple, blueberry, blackberry, cherry, orange, pear, pommegranate, peach, watermelon, mango and a unique tropical citrus blend with coconut.
Discounts are available on full case purchases of our wines.
Brambleberry Winery also is a licensed restaurant with a light menu of pizzas, cheese bread, bruschetta and charcuterie-type snack plates for you to enjoy with your wine. (Our kitchen closes one hour before the winery.) We also have a few Wisconsin craft beers and Guinness for the beer drinkers. Our selection of non-alcoholic beverages include soda, bottled water, tea, hot cocoa, hot cider and Heineken NA.
Every Thursday evening from 4 to 6 p.m. is Group Therapy. Bring your friends for special prices on the 6-flight table tastings (save $2) or enjoy glasses of featured wines for $1 off.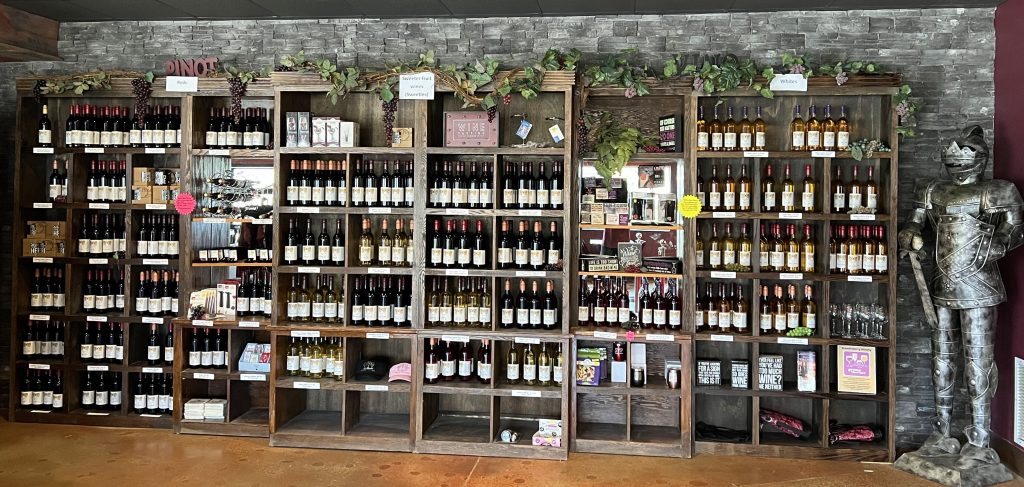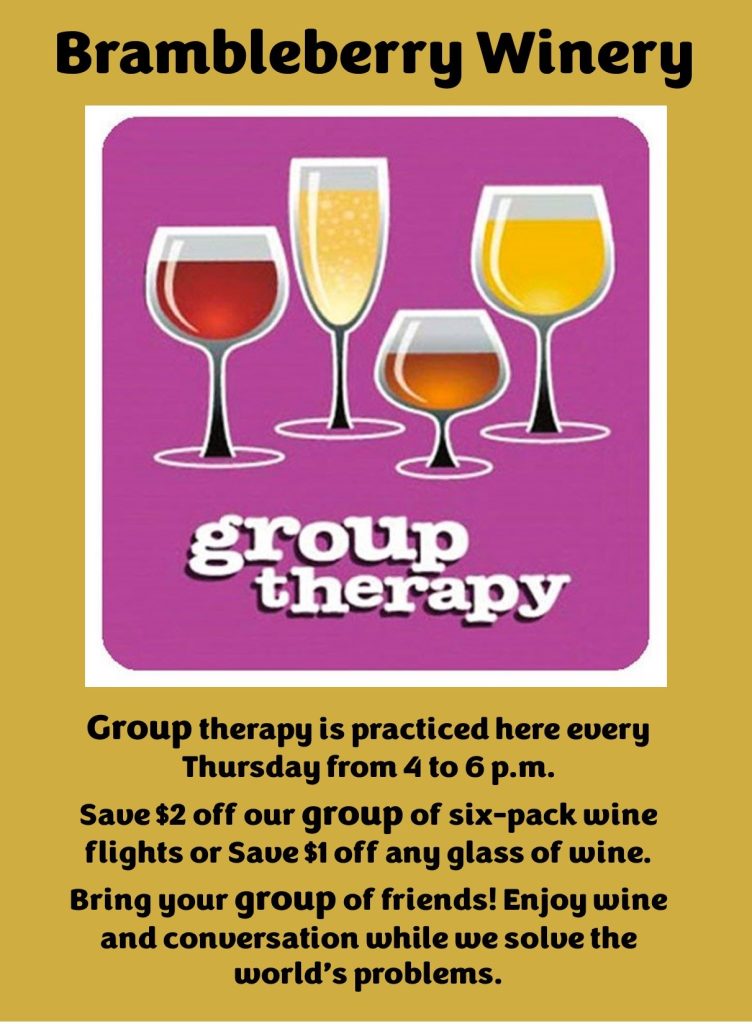 Santa coming to Brambleberry Dec. 10!
Parents and grandparents are welcome to bring their children and grandchildren from 2 to 4 p.m. on Sunday, Dec. 10 to visit with Santa and Mrs. Claus while you shop for holiday wines for your table or to give as gifts.